Offshore outsourcing has been quite popular for the past three decades and implemented by both enterprises and startups. Building an app or web service is an extensive process that requires expertise, with a knack for the latest technology. Setting up a development team can get extremely tedious, requires immense resources, causing internal disruption and project delays with skyrocketing costs. Moreover, the lack of experienced talent can also drag the process to no end. Hiring an offshore development team relieves the companies from these laborious affairs and leaves more room to administer other crucial aspects.  Over the decades' companies have had an extremely positive experience working with offshore centers on account of the impeccable service at reasonable pricing and round-the-clock availability.
Why Hire an Offshore Development Team?
1. Reduced Operations Cost
Creating an on-site development team from scratch requires substantial investment and resources. With the outsourcing of an offshore development team, the overall cost of operations is drastically cut down, making it an extremely cost-effective affair. Moreover, owing to the low cost of services, enterprises can acquire excellent services at affordable prices.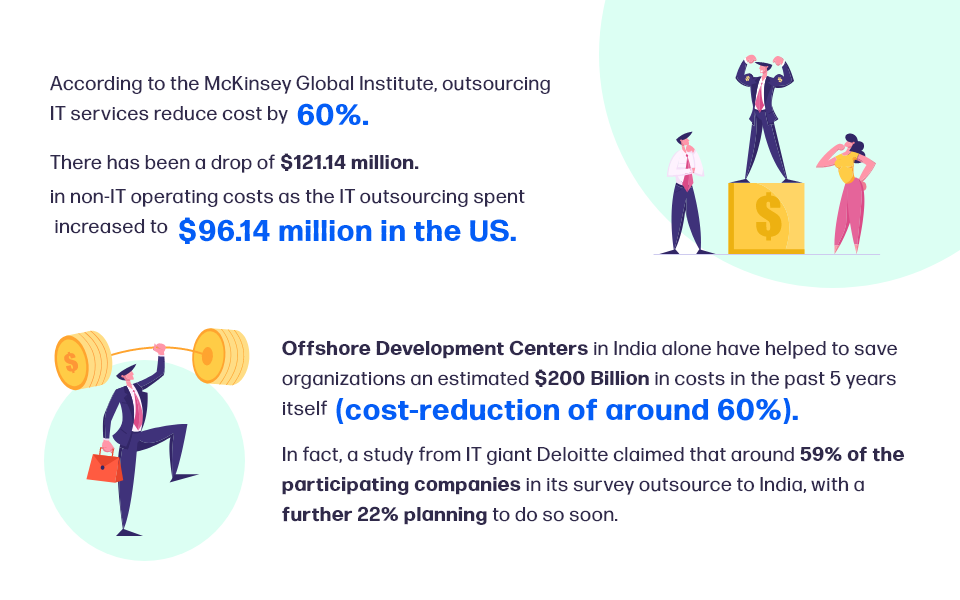 2. Reduced Infrastructure Cost
With no infrastructure required for an in-house team, enterprises can save significant expenses, with no monthly overheads to bear for the surplus office space. It also frees organizations from any investment in technology. Startups with a budget constraint can save big bucks with offshore outsourcing. 


3. No Hiring Full-Time Employees
Hiring a development team for a short-term project is very expensive. Not only is the recruitment process tedious, but it has its risk factors as well. Single wrong recruitment can cost the company a lot of money and time, further delaying the project. Outsourcing for projects can prove beneficial, as the companies won't have to make any substantial investments to maintain a full-time in-house team.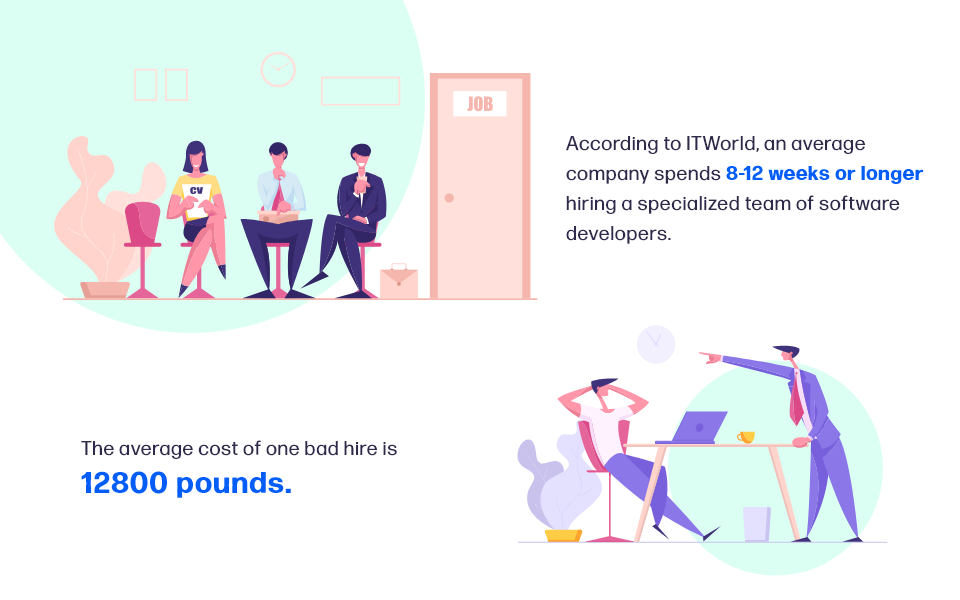 4. Access To A Team Of Talented Individuals
Offshore centers have a significant amount of work experience up their sleeves, having undertaken several projects across varied industry verticals and regions. The above gives them an added edge over the locally-hired teams, significantly benefiting the companies that work with them. As a result, companies need not worry about the work quality or the timelines. Furthermore, any insights gained from the external team would only prove advantageous towards a better development cycle.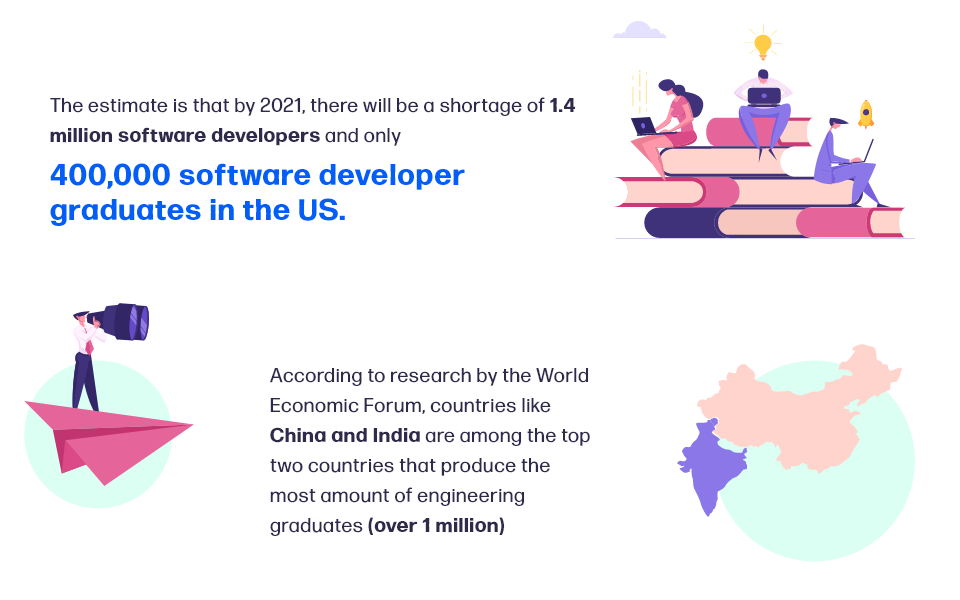 5. Around The Clock Availability
One of the biggest perks of outsourcing offshore from countries in different time zones is these centers can even operate even when the in-house teams are asleep. Along with improved work efficiency, it ensures faster project execution with better revenue generation.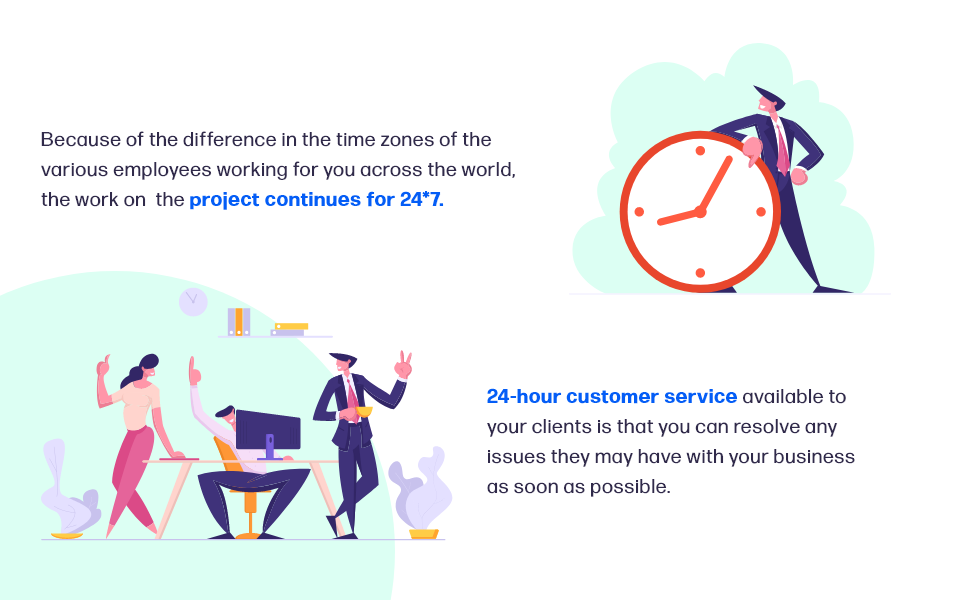 6. Increased Speed To The Market 
Getting a quality product to the market on time denotes successful software development. However, this isn't always the case. Since getting talented local developers onboard is a difficult task, it often spawns hindrances. On the other hand, working with an offshore outsourcing center leaves very little to no room for delays. The time taken for the product to reach the market decreases, as a specialized team of experts ensures the timely completion of the product development cycle. The products reach the market on time before competitors, at the right price.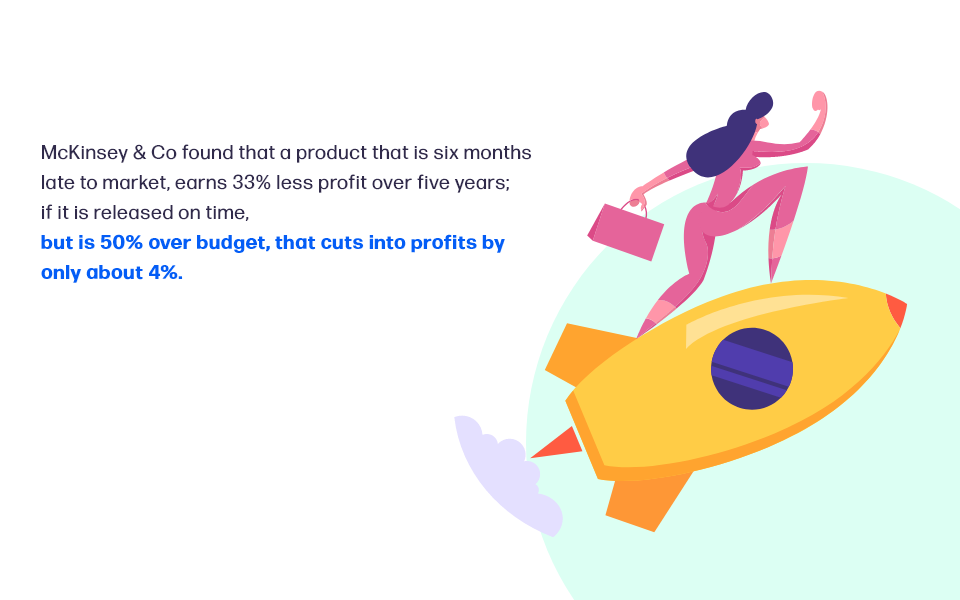 7. Increased Odds Of Acquiring Series A Funding
As a startup seeking Series A funding, outsourcing has several benefits. Investors are looking for companies that make wise expenditures and appropriate investments. According to the shocking findings by the CI, 70% of technology startups fail due to a high burn rate. Burn rate is the rate at which a new company is spending its venture capital to finance overheads before generating positive cash flow for operations. Outsourcing can help startups regulate the burn rate in many ways, as mentioned above, increasing the chances of acquiring the much-needed series A funding.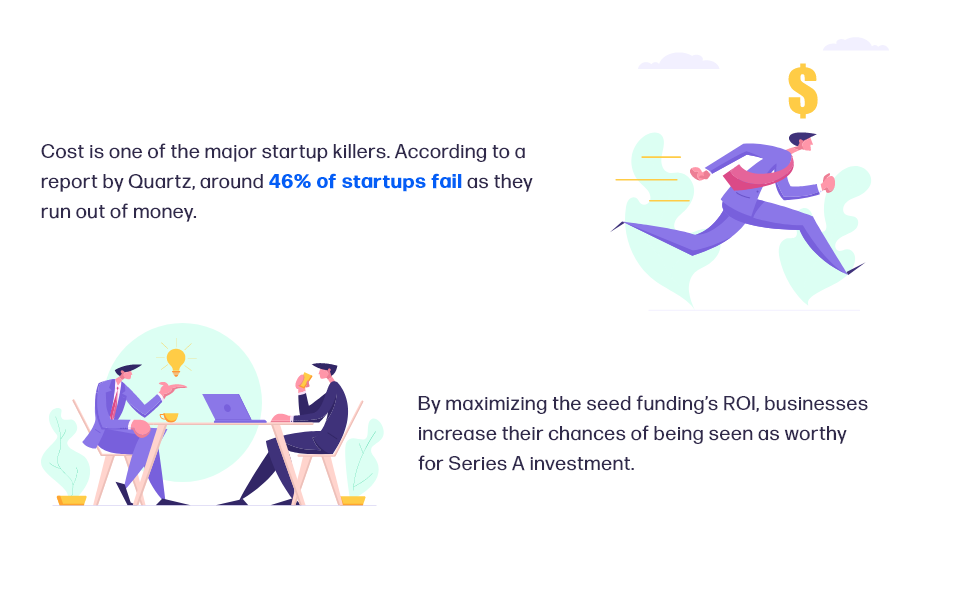 Conclusion
In this article, we discussed the various advantages of hiring an offshore development team. If you're also an enterprise owner looking to hire an offshore development team, then you are at the right place. We, at Gleecus, are a team of highly experienced and skilled professionals that can provide you with solutions tailored to your requirements. Get in touch with us!